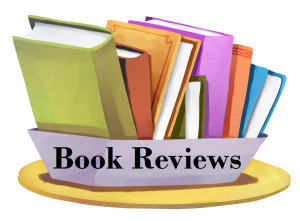 Perhaps the most difficult aspect of being a writer is handling negative reviews. Everyone has an opinion. We can't please everyone or write a book that will illicit the same response from every person who reads it. As much as we hope for good reviews, the fact that we all have varied opinions means that not everybody likes every book. Therefore, the occasional negative review may be valid. But when readers give damaging critiques without constructive feedback, a writer has little means to improve.
Focus on the Positive
When you are brand new to the field of publishing, it is easy to be steamrolled or overwhelmed by what you don't know. Too often, it's easy to focus on the people who emphasize what you did wrong over what you may have done really well. I again credit the editor who read my first draft and provided an honest, constructive critique of both content and style in order to help me improve my plot, characters, and dialogue. 
I also attended workshops and classes, and learned to apply the techniques presented to my work and writing. One of my biggest takeaways was the realization that in art, there is always room for different perspectives and opinions. Since experiences are likewise widely variable, those points should be considered when examining the validity and worthiness of critiques. 
Surround Yourself with Support
It's unfortunate, but trolls and dour naysayers exist everywhere. This is why it's so important to find a writer's community and friends who are readers. They aren't there to agree with bad writing or stylistic habits, but to provide support. I go by an old medical resident adage that is sad, but true: "When you swim with sharks and get bitten, it's helpful not to bleed." 
When someone provides an opinion in a forum that is unhelpful or downright painful, commiserate with friends and avoid challenging people who are hurtful or malicious. Learning from constructive critiques about content, style, or outright errors is one thing. Being harassed or demoralized by negative individuals who say or offer damaging assessments of your efforts is another. 
Go Forth and Be Productive
One has to grow a thick skin. You also must realize that this is part of the process of becoming an author. Thoughtful and carefully presented critiques will lead to your continued growth as a writer. Hurtful reviews without useful feedback should not weigh on your mind.