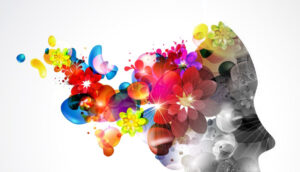 After I solved the logistical and technical aspects of learning how to write fiction (it's still very much a Work in Progress), it was time to figure out the when. The crazy hours associated with my medical practice make it challenging to carve out creative time for my writing. Although I frequently scribble notes that I hope to  expand upon after my time in the OR, time for plot development usually gets pushed to a new day. It can be hard to switch off the technical left brain. Even harder is learning how to switch on your creative 'right' brain.
Writing Means Rewriting
I had to accept that rather than the go-to-work and do-anesthesia routine, writing was a beast of its own schedule. Just because I had the time and the inclination, didn't mean I could produce the type of material that I deemed to be quality. I learned quickly that the old adage of 'killing my darlings' was very true. As they say, the writing is in the rewriting.
Sometimes, I came up with a scene that popped. It was easy to write, the dialogue flowed, and everything just worked. That is, until I realized that my "perfect" scene contributed nothing towards the advancement of the plot. Many scenes that I loved writing and in truth, loved to read, ended up in the discard pile. As I self-edited and had professionals read and edit my material, suggestions were made and inevitably material was deleted.
Plot Pacing is Crucial
In order to keep a reader hooked, the advancement of the plot is crucial. The characters might decide to take over the plot and go on a detour. In some instances, it might work with the over pace of the plot. But then there are times when one finds they've written a tangent and headed down a meandering path. As a writer, one must look at their work with critical eyes and know when it's important to get back on the main road.
When the Muses Speak…
The primary thing that I learn was that just because I planned on writing X number of pages in chapter Y,  I had to respect the creative muse that said, "Let's write about this today instead."  My writing schedule became much more fluid and productive as I became more responsive to the writing muse. Sensitivity to when I had the mechanics and structure of a scene just right was also a critical skill development. Those elements contributed toward effective creative writing.
From Expert to Rookie
I also had to learn how to accept constructive critiques and criticism. Just because I'm a subject expert in the field of anesthesia didn't necessarily mean I could write about that subject in a fiction manner. From expert to rookie, I was learning a new skill — how to convey information effectively, but creatively.
With time it has gotten easier to enter into my creative mind about my highly technical field. Like medicine, the craft of writing is something I can easily foresee myself continuing to learn as I continue to write and publish. I never forget that to work in medicine is still called, 'the practice of medicine."  The art and craft of writing is no different. Artistry and creativity can truly be where you choose to see it.